Precise roll gap control with position sensors
Jan 11, 2022
Processing metals is a very harsh business. There is a lot of heat involved to melt and cast the metal to be able to work with it and roll it. The Italian company Danieli is an international player in the field of metal processing and their machines can be found all around the globe. Among their wide range of machines and systems designed for the metal industry are rolling mills. In those mills, the metal is processed so that it gets thin and flat. Mr. Stefano Martinis, Engineering Manager at Danieli, explains how rolling mills operate, what role the position sensors from Temposonics are playing and how they help to optimize the metal production.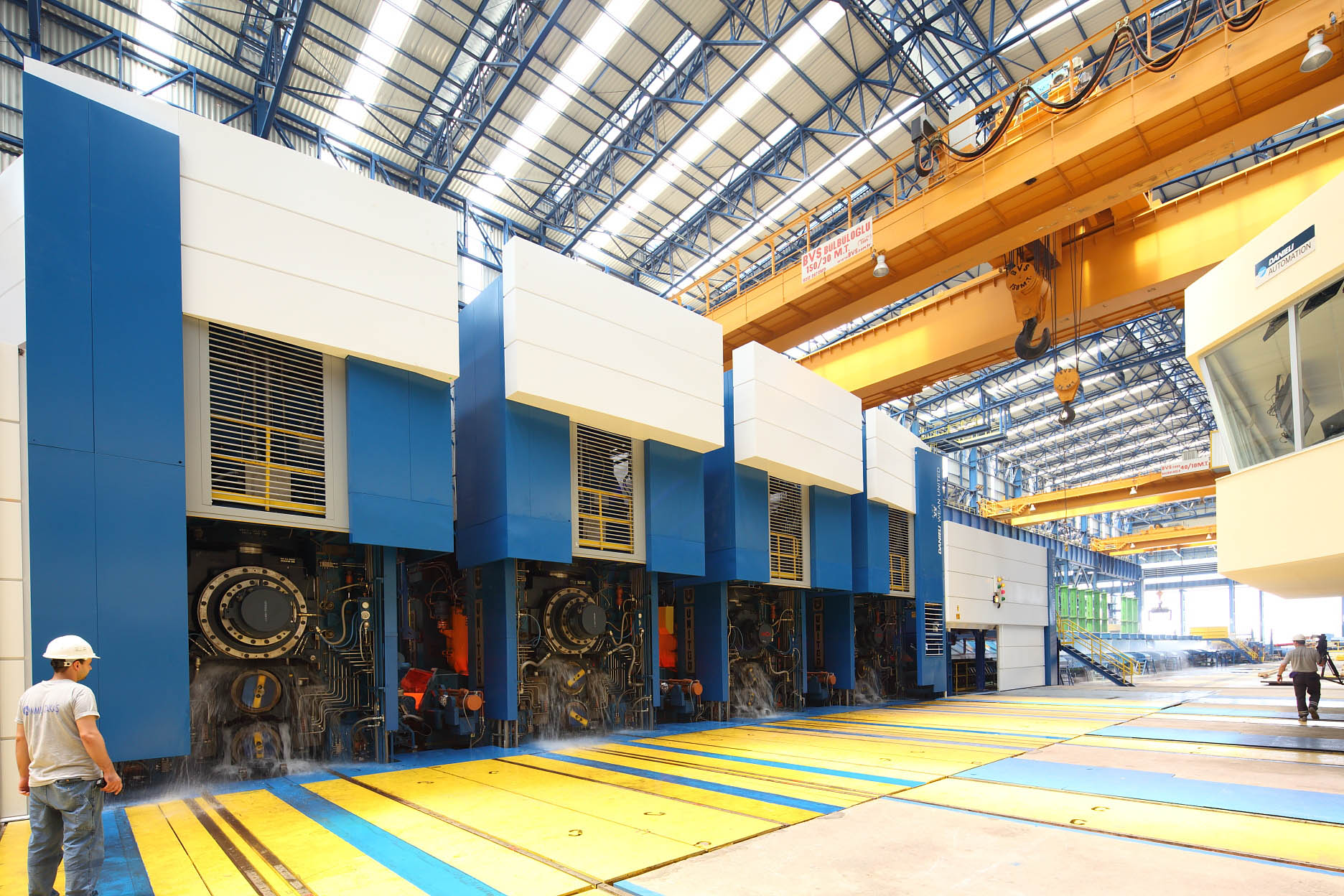 Danieli rolling mills with Temposonics position sensors
Danieli is a full cycle provider from raw materials to finished products in the metal industry. The solutions they offer support metal manufacturers all around the world to better process their raw materials into finished products. A crucial element in metal production is called (hot/cold) rolling, where the material is rolled through rolling mills several times to produce the desired thickness of the metal. "This part of the production is a very important step as it gives the metal the correct strip geometry. Our AGC cylinders are the core of the technology in a rolling mill. They basically are controlling the roll gap which defines the thickness of the rolled material, so it is crucial to have a very accurate and reliable position measurement." Martinis continues, "Originally, we were using either two or four incremental position transducers for the main cylinders of the rolling mill to control the roll gap. While this position measurement system has some clear advantages, it also comes with some disadvantages such as that it needs a reference point for the measurement. So, we started looking into other options, such as absolute measurement, to update our machines and improve the reliability of our rolling mills."
They turned to Temposonics and their proprietary technology as their absolute sensor solution they provided was able to deliver better measurement in the harsh high temperature and vibration environment than incremental transducers. In addition to this, the R-Series position sensors have the electronics and the output directly embedded into the sensor, and they are easy to install into rolling mills. "For us it was important that the transducers offered an SSI output, in addition to PROFINET and EtherCAT®, so that it would directly feed into our HiPAC control automation system to enable us and the users to gather data and information about the condition of the machine," explains Martinis.
Industry 4.0 for rolling stands
With Danieli Automation – Digi&Met, the company has an entire division focused on the various aspects of Industry 4.0. This division plays an elemental role for Danieli's other business areas because in all sectors data and information are collected to optimize the internal production but also the products itself. The Temposonics® R-Series V position transducers are a vital part of this data collection. "We combine other data from the rolling stand with the position signal and other information we can gather from the sensor in our automation system. We are able to perform condition monitoring of the AGC cylinders and derive information to determine predictive maintenance cycles. All this allows the users to increase reliability and performance by avoiding unexpected downtimes and reducing costs."
The reason why those features are so important is that the rolling mills have to function in a very harsh environment, and they have to function all the time. The same is also true for the position transducers. The R-Series V sensors must deliver a precise, high quality signal to support the movement of the cylinders and to enable an exact and continuous measurement of the roll gap. "Depending on the rolling stand, there are either two or four Temposonics position sensors integrated to deliver the position signal as well as additional information from inside the cylinder. This combined with the variety of outputs, enables us to deliver rolling mills solutions that meet our customers' demands without compromise." Mr. Martinis goes on: "When we changed from the incremental position transducer to the absolute measurement sensors, some customers were surprised by our move. However, once they saw how it improved the production processes, they considered it an improved solution over the incremental system."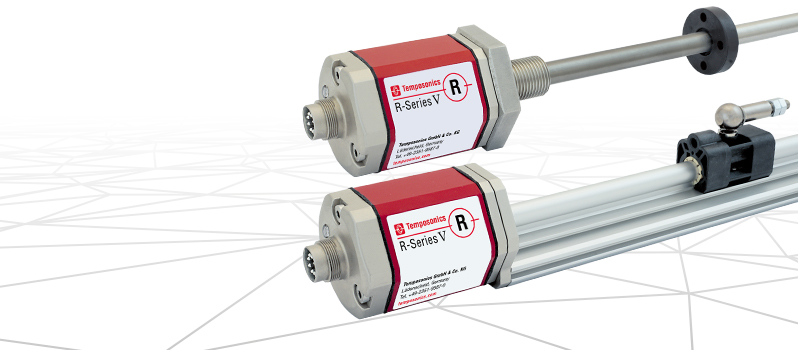 Temposonics® R-Series V position sensors with SSI output
Two companies moving forward
Danieli and Temposonics have been working together for several decades on various projects. The two companies know and value each other. When Temposonics develops a new sensor or a new output for challenging applications, they work closely with Danieli in the beta testing stages. Mr Martinis states "some years back, we worked with Temposonics on some challenges concerning linearization on our rolling stands. We were able to reach a resolution quickly thanks to our combined knowledge and open culture that we share."
This relationship is reciprocal: when Danieli is putting together a new rolling mill, they turn to Temposonics for position measurement to perform trouble-shooting tests on how accurately the rolling mills are working. "There are maybe 50 to 100 position sensors in a single steel plant because of our wide product portfolio for the steel production. You can imagine how crucial it is that these integrated sensors are correctly operating and connecting to the plant automation. So, these trouble shooting tests that we conduct in cooperation with Temposonics give us the confidence to deliver reliable steel production solutions to our customers."
The two companies recently worked together on the introduction of EtherCAT® for rolling mills. "That was a very important but also bold step for us as it was really a change of mind for the market. The EtherCAT® output plays a crucial role in our automation system and, together with Temposonics, we worked to implement this technology in our AGC cylinders. One of the reasons why we were confident in taking this step was we knew with that we had a reliable and innovative partner with Temposonics who would move forward with us in this new direction. Mr. Martinis concludes: "Looking ahead I can say that our cooperation has grown over the years and that we will definitely keep the close relationship for future projects."