Discover the R-Series V
---
Ready for Industry 4.0
New features and tools make the R-Series V position sensors ideal for Industry 4.0 applications. The new generation is, among others, characterized by the following features:
Adaptive to a variety of applications

Additional sensor parameters are available

Evaluate more parameters while the application is continually running with

the Sensor Smart Assistants TempoLink® and TempoGate®
Your benefits:

Better understanding processes inside your application

Better predictive maintenance schedules

Avoidance of unplanned downtime
---
More Performance
R-Series V position sensors offer improved performance. The technology in the sensor housing has been optimized, so that more and more precise data can be retrieved from the application. Minimal resolution of 0.5 µm Jitter ± 2,5 µm Update rate up to 4 kHz PROFINET, EtherNet/IP™ , SSI, POWERLINK, EtherCAT®, Analog Measurement of up to 30 position magnets simultaneously Your benefits: Extreme accuracy in position measurement, even in highly dynamic applications One sensor only for multi-position-measurement for compact construction for the application Increased productivity of your application.
---
Reliable
R-Series V position sensors are more robust than ever. The improved resistance is made possible by using new components and increases the reliability of the application.
Extended operating temperature from -40...+85 °C

Larger voltage supply range from 12...30 VDC ± 20 % (9.6...36 V)

Increased vibration resistance up to 30 g

Increased shock resistance up to 150 g
Your benefits:
Precise and reliable position measurement with maximum application possibilities

No additional actions by the customer to protect the sensor against the harsh environment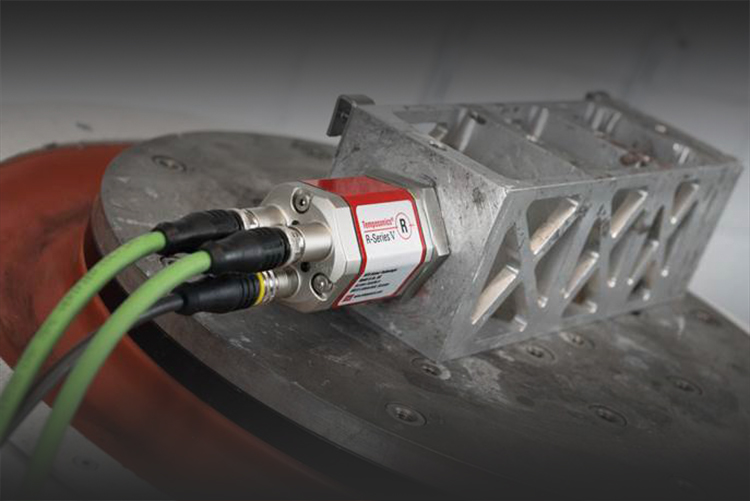 ---
Compatible
R-Series V position sensors are backward compatible. This means that R-series sensors that are installed in existing applications can, if required, be replaced by sensors of the new generation.
Proven mechanical connections and designs

Proven electrical connection types and designs

Well-known high performance and quality
Your benefits:

No mechanical modifications necessary to integrate R-Series V

No electrical modifications necessary to install R-Series V

Benefit easily from the new features of R-Series V

Smaller sensor housing for Industrial EtherNet sensors for compact construction of your application