Press Releases
MORE ADVANTAGES WITH TEMPOSONICS R-SERIES V PROFINET
Apr 6, 2021, 00:00 AM by Temposonics
With functions such as machine monitoring and predictive maintenance, the focus of the new sensor generation is Industry 4.0. With the update, this output option will take on an even more important role in optimizing productivity in industrial applications.
The R-Series V PROFINET will be enhanced with a variety of new capabilities. With the update, it is now possible to transmit additional sensor status information directly to the controller via the PROFINET protocol. Users can now benefit from directly evaluating the temperature inside the sensor, total operating hours or even the total distance traveled by the magnets to perform predictive maintenance cycles or even machine condition monitoring measures.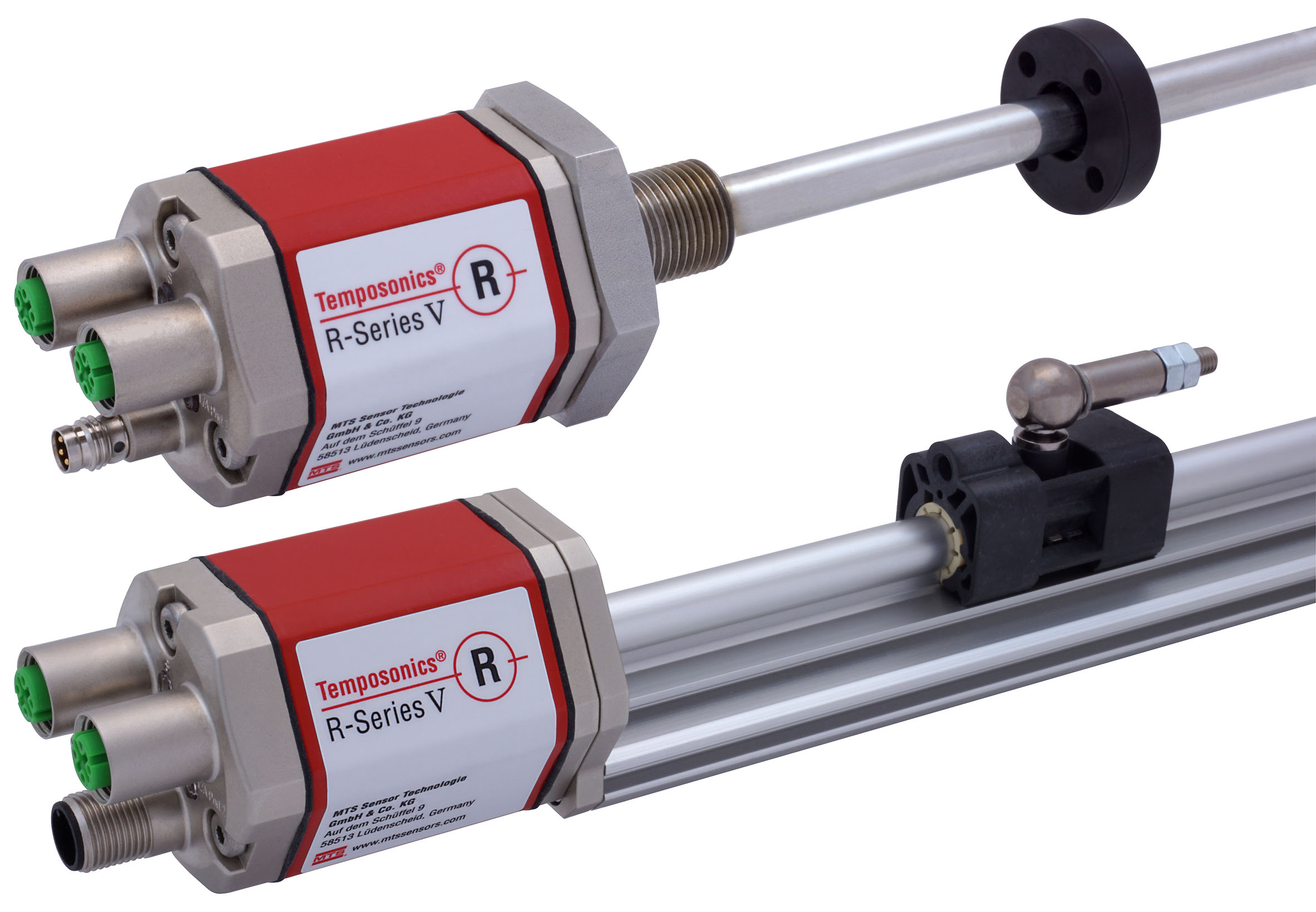 The extended R-Series V PROFINET also includes an update of the PROFINET profiles. The encoder profile has been updated to version V4.2. This makes the R-Series V PROFINET the first linear position sensor to be certified for this version. Furthermore, the MTS profile has been updated. The sensor as well as the corresponding description file have been certified by the PNO. With the Temposonics profile, it is possible to set desired parameters in a simple way. In addition, with this profile switching points can be set and monitored in parallel to the position and velocity output. The monitoring and output of the status are synchronous to the clock of the controller.
The R-Series V transducers are currently available in rod- and profile-style and feature housing that is 37% smaller, enabling for more compact construction of applications than with previous generations.
The sensors are more robust and reliable than ever. Due to improved components, R-Series V supports an extended operating temperature range now reaching from -40° up to +85 °C. In addition to this, the resistance to shock has been increased to 150 g and for vibration to 30 g. In connection with the larger voltage supply range, the sensors are now easier to integrate into harsher and rougher applications and still provide exact measurement data up to 0,5 µm.
The new generation is completely backward compatible due to its proven electrical and mechanical connections and designs. The well-known high performance and quality of previous R-Series generations is continued and combined with the advanced features and the new, more intelligent functions in R-Series V so that users get from Temposonics Sensors what they are familiar with and at the same time can experience the power of the new generation.